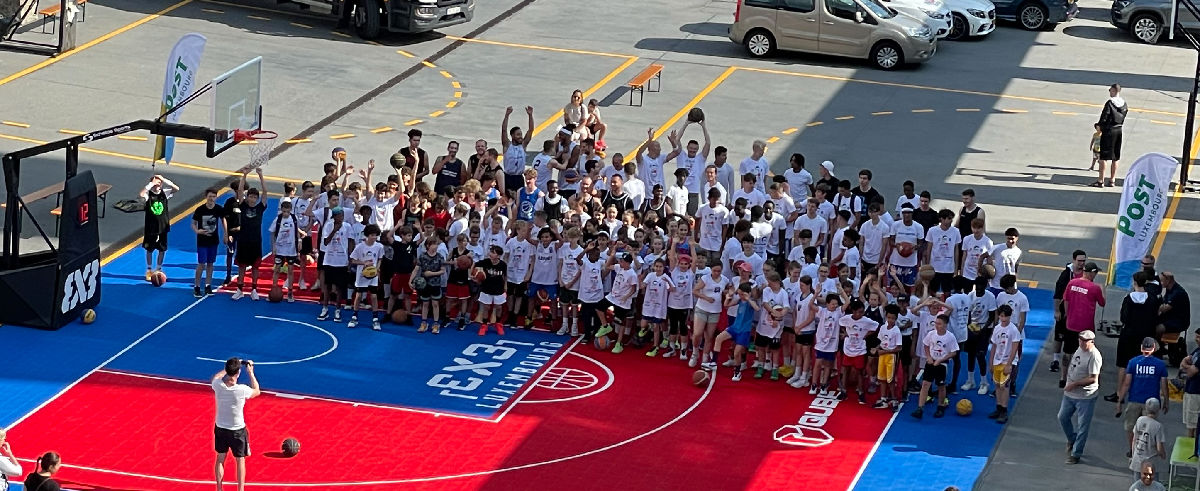 EDITION 2022: 3x3 ESCH BELVAL STREETBALL
After two years of absence, Basket Esch's traditional 3×3 tournament in Belval is finally back! Under a new name « 3×3 Esch Belval » and for the first time as a FIBA-endorsed event, the tournament took place on Saturday, 9th July at Place de l'Academie.
A total of 45 teams registered for the event in the categories Poussins, Poussines, U14 Girls, U15 Boys, U18 Boys, and Open Men.
Starting at 10:00, these teams competed on a total of 7 courts, including the FLBB plastic tile court sponsored by Qube and an official FIBA-approved 3×3 basket.
At the end of the day, the following teams were crowned winners of their respective categories:
Poussines : Girls on fire
Poussins : Big three
U14 Girls : TUNES
U15 Boys : Can't guard us
U18 Boys : Flammang's boys
Open Men : Talk to me nice
Full overview of results:
https://play.fiba3x3.com/events/8c8f31a3-819c-4213-8cd3-bf7e01abff93/schedule

For more pictures, check our Multimedia Page on this website