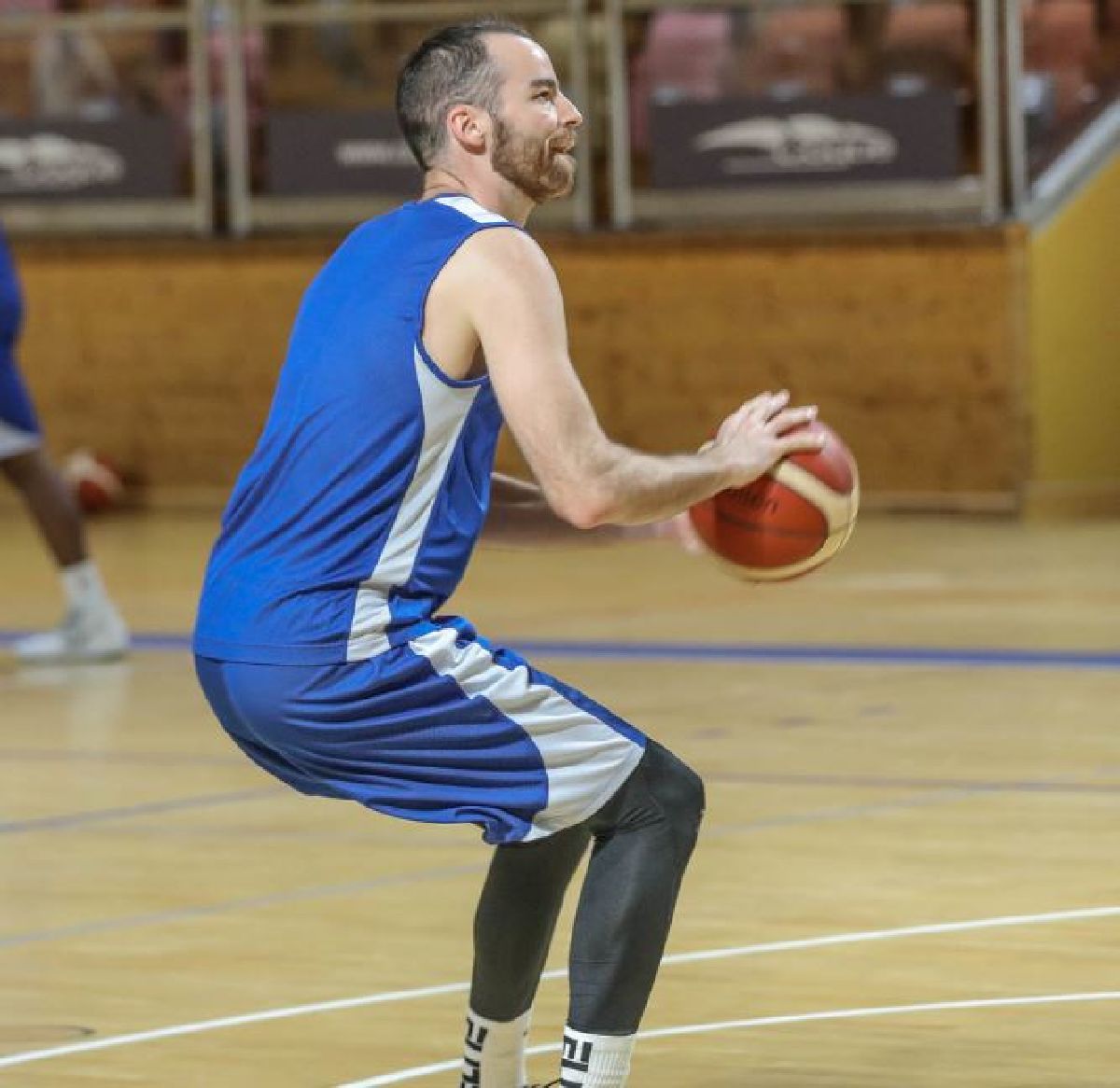 It feels great to represent the country that I call home
FLBB-INTERVIEW WITH CLANCY RUGG
Clancy Rugg is the leading scorer and second-leading rebounder of the FIBA pre-qualifiers competition with an average of 25.5 points and 14 rebounds per game. As a professional player, he is one of the team leaders on and of the court. In addition, he is currently trying to learn Luxembourgish and is proud to represent our country as a national team player.
When did you arrive in Luxembourg and what were your first impressions?
I arrived here in 2014, straight from College to play for Musel Pikes. While it was difficult to adjust at the beginning, Luxembourg has now become my home !
What do you like about Luxembourg?
I come from a small town in the United States so I was used to living in a smaller place and I actually like it a lot. The basketball community is a very small one. The people are super kind and always like to help out. It is a familiar atmosphere which I really appreciate. Plus, the social system in Luxembourg is great. Fortunately, I have my family here so I can say that Luxembourg is a perfect country to live and have a family.
What does it mean to you that you play for the national team?
It is simply great, I feel great and I am proud to represent the country that I call home. On a basketball standpoint, it is an enormous challenge and very interesting to play on a higher level compared to the Total League. The speed is different and I enjoy competing against better players.
How would you describe your role in the team?
I am the oldest guy in the team (laughs). Obviously, I am one of the main players and I try to be a leader on the court and push everybody forward. As a professional player, I try to be aggressive on offense and defense.
What is the team's mindset going into the « bubble »?
In general, nobody knows what to expect. We have very few information about our opponents so that we have to focus on ourselves. We played well in the last window but could not come up with a victory although we had chances to win both games. As a competitive team, we will try to win both games to keep our chances alive to qualify.
You are learning Luxembourgish at the moment. How do you consider your progress?
I had to learn a lot of Luxembourgish to get my passport. I like to talk to people in their mother tongue which motivates me to learn more and more words. Unfortunately, Luxembourgish is a very difficult language, but I am making progress at understanding and talking.
, le 17/11/2020 à 20:50




https://www.luxembourg.basketball/interview-with-clancy-rugg-it-feels-great-to-represent-the-country-that-i-call-home/